Having a high credit score could mean big savings for you!
At Cannon Subaru, we want you to shop smarter by saving time and money.
Your credit score is a number used by lenders that represents your credit worthiness and likelihood to repay a credit card or loan. Having a high credit score means you are a borrower who is less likely to default so a better interest rate can be offered potentially saving you thousands of dollars. A low credit score means you may be considered a poor credit risk, therefore, a higher interest rate and down payment may be required or the credit may be denied altogether.  
The general factors that affect your credit score are: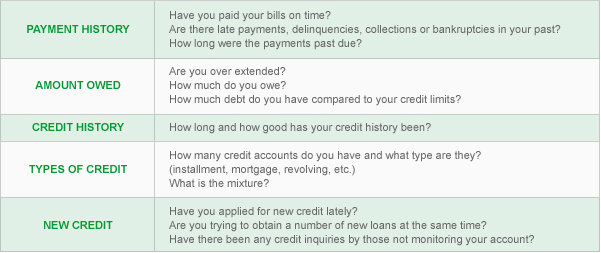 Your credit score is not the only consideration in making a loan decision, but it does provide a strong indication of your likelihood to repay a debt. Lenders will have other loan decision guidelines which may include your employment history and your ability to make the payments, among other things. At Cannon Subaru, we work with many local and national lenders.  Let us go to work for you!