Professional Car Repair & Maintenance in Lakeland FL for all Makes & Models
At our Cannon Subaru Auto Service Center we're here to provide you with routine service and bigger repair jobs, from oil and tire changes, to batteries, engines, and more. Our experienced and Subaru certified auto repair technicians are familiar with working on all makes and models. Florida Subaru drivers can trust that our team is highly-trained and knows its way around all Subaru vehicles, no matter the model year. We always get the job done right, and use only the finest Subaru parts, so you'll be able to enjoy your Subaru for many miles to come. Even if you don't have a Subaru, we can help, because we provide service on all makes and models in the area.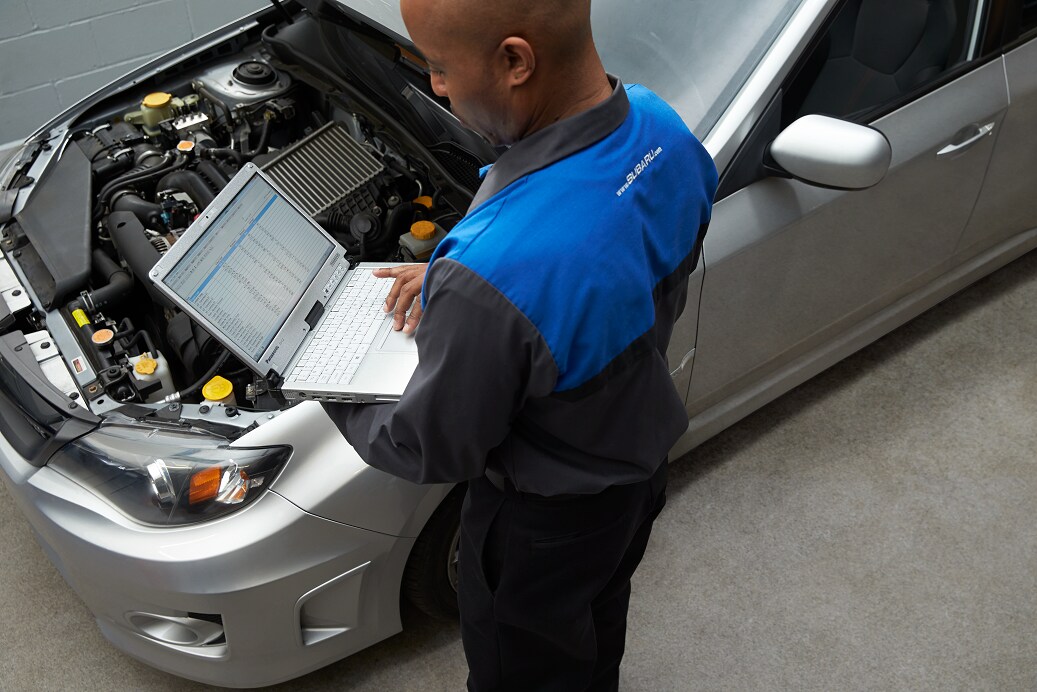 Certified Subaru Service Done Right- serving Brandon, Plant City & Beyond!

When you have a Subaru, you want to make sure it lives up to its billing, and provides you with a long lasting and durable ride throughout your ownership. The simplest way to do that is by ensuring your Subaru gets regular checkups here at our Florida Auto Service Department at Cannon Subaru.
We will work with you to find a convenient time that fits your schedule, and when you visit us, each time we will perform a diagnostic on your ride, and let you know of any services and future services you are going to need. If you have to have your oil changed, we can do that, along with tire rotations, brake repairs, and when your check engine light comes on, we'll open the hood to see what the issue is, using the latest technology in the automotive service industry. The more proactive we can make our relationship with each other, the longer your vehicle is going to last!
Here in our Lakeland, FL Subaru repair shop near Brandon, Winter Haven, Plant City, and Lake Wales, we also make sure to perform auto work and maintenance in a timely manner, because we know you have places to be, so we make sure to find a time that works best for you. We also offer the ability to schedule service online using our simple tool above, and provide many service specials as well.
If you want to learn some of the other reasons to service your vehicle with us, stop in and we'd be happy to answer any questions you might have, and keep your Subaru going, and you happy, at all times.
Dealership: Directions