OEM Parts vs. Aftermarket Parts at Cannon Subaru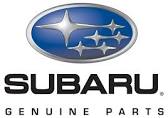 Sooner or later in your vehicle's life, you'll more than likely need to replace some part or component. The process of finding a repair shop can be difficult enough, but then you have to make the decision between aftermarket and OEM (Original Equipment Manufacturer) parts.
So, what's the plan? Do you call the dealership your vehicle came from? Do you Google it? Call your friends and family? Here at Cannon Subaru, we love educating our customers on how to replace parts on their vehicles.
First things first, let's go over the many different types of parts you are able to purchase.
OEM parts are the same as what originally came with your car when it was new. The dealership's Parts Department sells them, and they come with a sense of security as they're guaranteed to be made for your exact vehicle. They will work exactly like the original and they come with warranties, so you can drive away without anything to worry about.
Aftermarket parts are usually priced lower than OEM parts, and you can find them at most auto stores. There are usually dozens of brands to choose from, and they can be confusing to decide between. The phrase "you get what you pay for" rings true when purchasing aftermarket parts, but that's a risk that some people take to save money.
If you find yourself searching for an Auto Repair shop in town or trying to find a reputable place to get parts for your Subaru, look no further than Cannon Subaru. We're more than happy to take care of any parts needs you may have!
Call our Parts Department today at 888-418-3010!