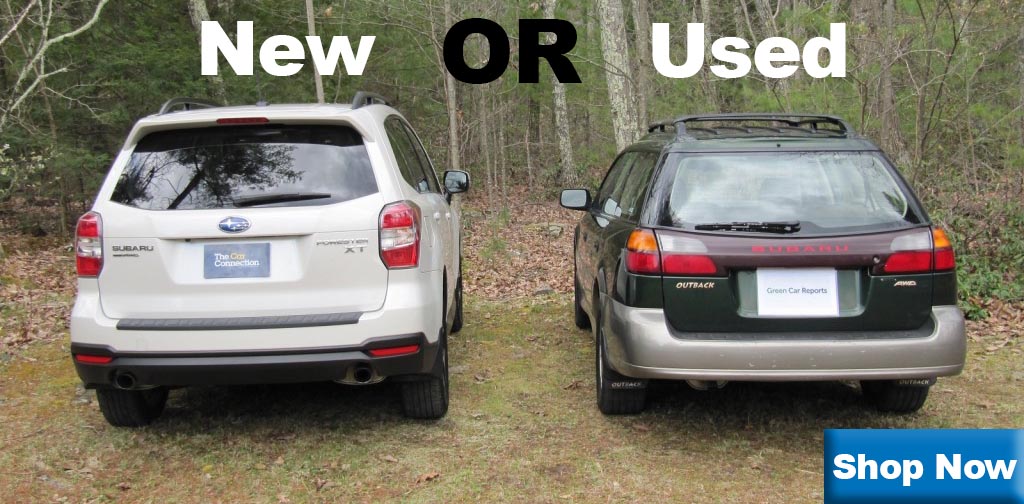 It can be tough weighing the pros and cons ofnew or used vehicles. At Cannon Subaru, proudly serving the Lakeland Community including Brandon, Plant City and Tampa, we offer an extensive selection of new, Certified Pre-Owned and used cars to browse and choose from. It is our pleasure to help you in making your purchase, and to make sure you find the vehicle that is perfect for you!
Purchasing a New Vehicle
What are the of the perks of buying a new car at Cannon Subaru?
Peace of Mind - When you purchase a new vehicle, you don't have to worry about how the vehicle was treated before it became yours. It also comes with the manufacturer's warranty at no extra charge.
Financing - There are many fantastic financing options for new vehicles, often including low interest rates. In addition, leasing a new vehicle allows you to drive a new Subaru for a lower cost than if you were to purchase it outright.
Personalization - Buying new means that you do not have to settle for the features already in the car. You have the freedom to customize your vehicle's looks and features to suit your needs and taste.
Purchasing a Used Vehicle
What are the of the perks of buying a used car at Cannon Subaru?
Certified - A certified vehicle must pass a series of inspections and comes with a warranty making the choice of purchasing a pre-owned certified vehicle an economical value. Certified Pre-Owned vehicles must go through a series of rigorous inspections to ensure they are completely road-ready. They also come with a warranty, just like new vehicles. And even with all of these perks, the vehicles still cost less than newer models.
Cost - Pre-owned vehicles normally cost less than new vehicles for various reasons-age, mileage, or repairs-but many have incredible features and low mileage. It is easy to find a used vehicle with features like those of new models, but at a much lower price.
Whether it's new or used, we know purchasing a new vehicle is an important choice. Our helpful sales staff are always available to assist you. Stop by the dealership at 5212 S Florida Ave in Lakeland, FL or call (888) 450-8918 today!