The New Subaru Model Line-Up of Cars & SUVs Available in Central Florida
At Cannon Subaru, our goal as a Florida Subaru dealership is to provide areas like Lakeland, Brandon, Winter Haven, Plant City, and Lake Wales, FL along with many other areas in Central Florida with standout options. The Subaru lineup is diverse and provides exciting options, which meet the needs of many. When you stop in and see us, we know you'll find something that fits, but, we're here to break it down so you can get an idea of what our entire new Subaru lineup has in store.
What you'll find is a lineup of vehicles that provides plenty of options, style, and versatility. It includes features like Symmetrical All-Wheel Drive, along with available innovations in safety like Subaru EyeSight Driver Assistance Technology. These give them the edge over many competitors like the Hyundai, Nissan, Toyota, Ford, Kia, Jeep, Mazda, and Volkswagen. With a Subaru, you know what you're getting: a fun, adventurous, efficient, and long-lasting ride that provides continual satisfaction on the go here in Central Florida.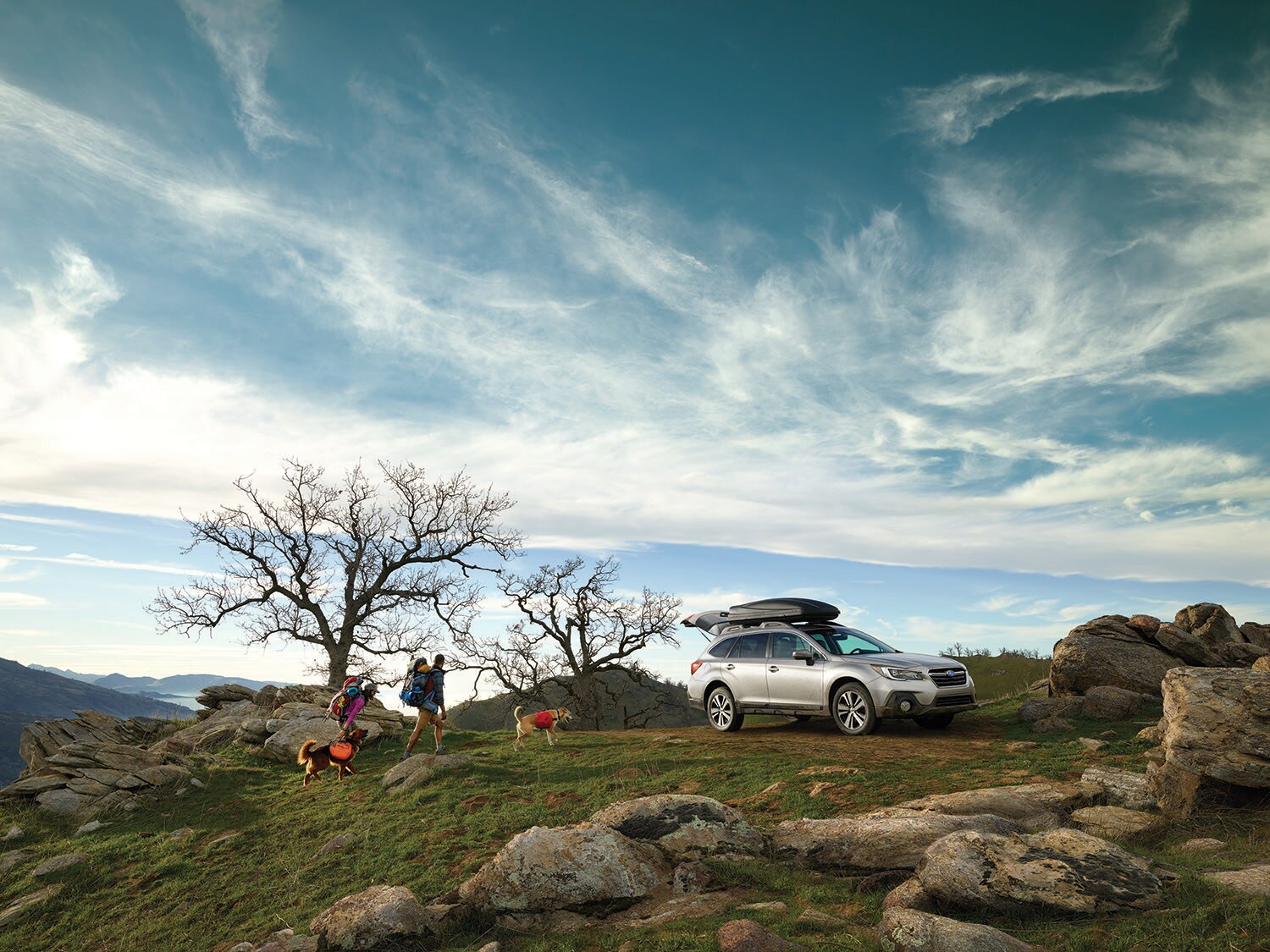 The 2019 Subaru Outback
Model Showroom | New Inventory | Used Inventory
The Outback is a crossover that offers ample room for passengers and cargo alike, can get on and off the beaten path for fun and adventure, and simply put, is an exciting, versatile vehicle. It runs on the same platform as the Legacy, meaning it gives you a smooth ride throughout, and you'll enjoy the command it gives you of the open road, in places like Central Florida, and beyond. Whether it is packing for a road trip, or packing in groceries and supplies, you know you can do it in the Outback, with its large interior cargo volume, and room throughout.
Built to Last
Competitor Comparisons:

Subaru Forester
Model Showroom | New Inventory | Used Inventory
The Forester is a SUV that like its counterparts, gives you the satisfaction of owning a vehicle unique, safe, versatile, and fun. It runs on the Impreza platform, which gives it responsive driving dynamics, and is great for having multiple passengers, loading up supplies, and heading out to destinations near and far with efficiency and ease.
Competitor Comparisons:

Subaru Impreza
Model Showroom | New Inventory | Used Inventory
The Impreza comes both as a sedan, and five-door hatchback. It provides a tuned in driving experience, with responsive handling, and gives you lots of efficiency, space, and of course the option to choose which body style you desire. It's a great everyday vehicle with lots of appeal for those looking to find a sedan or hatch that takes you around the area in style.
Competitor Comparisons:

Subaru Legacy
Model Showroom | New Inventory | Used Inventory
If you're looking for a smooth and comfortable sedan experience, the Legacy certainly provides that in Central Florida. It has a spacious interior, and runs on a platform which is there to make the ride feel like a breeze at all times. It of course offers style, and efficiency as well, and has a bit more of a premium feel inside. The Legacy is a standout choice for families and individuals alike, as it provides high levels of functionality and fun.
Competitor Comparisons:

Subaru WRX
Model Showroom | New Inventory | Used Inventory
When it comes to sporty performance, this is the vehicle for you. This Subaru sports sedan brings the power in the hallmark Subaru BOXER engine with Symmetrical AWD, and gives you 268 horsepower, along with features designed for performance, such as torque vectoring and an updated suspension system. Thrills are always around the corner in the WRX or the super powered WRX STI, and there's no doubt that you'll get some envious looks in it here in Central Florida.

Subaru BRZ
Model Showroom | New Inventory | Used Inventory
The BRZ is a one-of-a-kind vehicle in our new Subaru lineup. It's the only model that doesn't have AWD, and uses a rear-wheel drive platform for standout sports car performance. This performance coupe looks good, and feels good driving it with its 200-horsepower engine, which can take turns like a boss, and crank up the thrills, as it is unabashedly a sports car to the core, and provides tons of enjoyment.

Subaru Crosstrek & Crosstrek Hybrid

Model Showroom | New Inventory | Used Inventory
The Crosstrek is the compact crossover option, which gives you the fuel economy, and added versatility we expect out of Subaru models. It has a compact, but agile frame, and plenty of room to pack up supplies, and passengers, and head out around town, or off to some adventure. It's quite popular with Central Florida drivers, and provides a unique alternative for people who want SUV characteristics, in a small frame. It's also available as the Crosstrek Hybrid, meaning you can maximize efficiency out of the vehicle, with high levels of MPG, too.