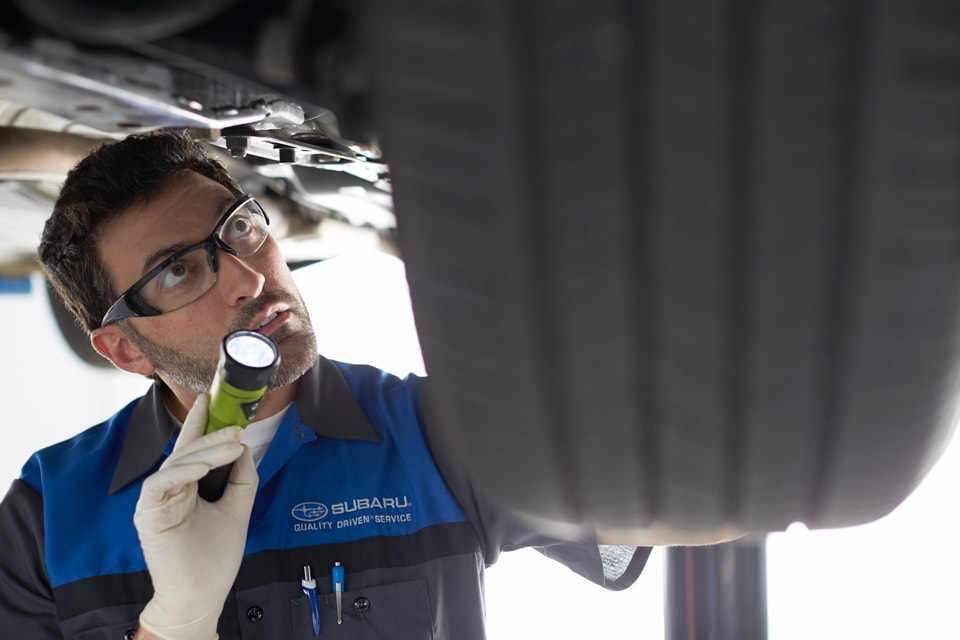 Brake Service Made Easy
Your vehicles brakes are one of the most important parts that you should consider when thinking about routine service and maintenance. Thankfully, our team of service experts are here to make the entire process easy, whether you're just looking for a new set of brakes or you think there is something more major to be done. Plus, our team uses only the best, genuine OEM, parts and accessories when we service your vehicle, so that's quality that you can trust.
When Should I Replace my Brakes?
There's no hard and fast rule on when your brakes should be changed, but there are a couple things you can look out for if you think it's time to change them. All brakes are made with special beads in the pad material that as you use your brakes and they wear away, these beads create a squeaking or squealing noise that alerts you that it's almost time to replace your brakes. How often you replace your brakes is dependent on a number of factors. If you frequently tow and haul heavy loads, if you are driving in stop-and-go traffic, or you have a tendency to hit the brakes hard, all of these will come into play when considering how often to replace your brakes.
Our team of Subaru Service Experts will help you find the perfect brake service schedule to ensure that you have the proper brakes your Subaru needs, without having to worry about quality from any old garage around Lakeland. Easily schedule your next brake service appointment here online, by phone, or just drop in and see us and chat with our service experts. We're here to make your life easier, so don't wait to take care of your Subaru brake service here in Lakeland.