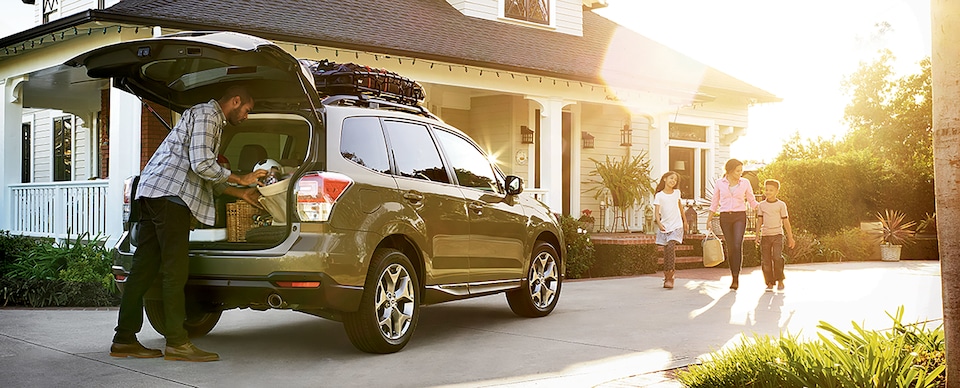 What is a Certified Pre-Owned Subaru?
Think of them like an upgraded used vehicle. There are several elements that make Certified Pre-Owned Subaru cars and SUVs different from your traditional used vehicles:
Must be less than 5 years old
Must have less than 80,000-miles on the odometer
Must pass a strict 152-point inspection
You'll also love that when you buy a Certified Pre-Owned Subaru that you get an extended warranty that will keep you covered, unlike if you were to buy a regular used car. With your CPO Subaru, you'll find a 7-year, 100,000-mile extended powertrain warranty. The classic warranty plan covers nearly 1,000 parts and mechanical aspects, while also covering towing and rental car reimbursement for covered repairs. If you opt for the upgraded warranty, you'll find bumper-to-bumper warranty coverage that covers just about everything possible on your CPO Subaru.
You'll also love the inherent value that comes with owning a Certified Pre-Owned Subaru. It lets you own a like-new Subaru, for used-car prices. You'll be able to get the Forester, Outback, Impreza, or even the all-new Ascent, that you've been dreaming of, for a very attractive price.
Durability and Quality
Subaru vehicles have been known for their durability and reliability, so it makes smart financial sense for you to choose a Certified Pre-Owned Subaru for you and your loved ones. You'll also be surprised to know that 98% of Subaru's sold in the last 10 years are still on the road today. If that doesn't show you the quality, we don't know what will!
Shop our Certified Pre-Owned inventory today to find the right one for you and your family in Lakeland!